Sept. 28, 2011

!!!! NIGHT SHOTS !!!!

Construction shots at the
Sherway Gas Fired Power Plant - Greenfield South

If you have pictures of this site and notes of what is going on, please send them for use.
To - watcher0I0@eol.ca

Return to
Sherway Gas Fired Power Plant - Greenfield South 2010 - 2011 - update
---


Sept. 28, 2011
Well here we go - a night shot of workers (about 4 in total saw), on site, working after dark.
Not many to start with - how much will it be ramped up?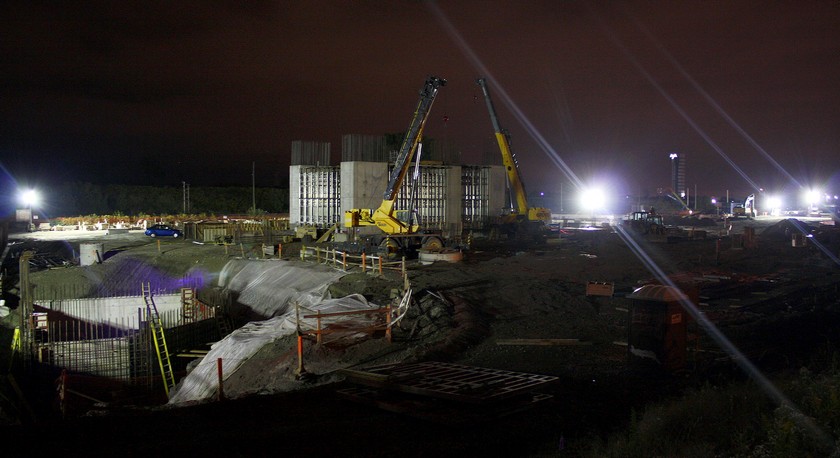 Sept. 28, 2011
Nice over view - odd to light up so much for just a few workers.
---
---
---
Home page - Main Table of Contents - Back up a Page - Back to Top
---