---
Monarch Teacher Network of Canada
Grand Meeting - July 27, 2009
---
It has taken me just over a year to post these pictures and only the other day I hear that the Monarch Teacher Network - Canada, is no more!
So sad. Below is from Google's cache of http://www.monarchcanada.org/index.htm.

{ - appears that this group has been reborn - check it out.}

Thank you to all teachers who have been involved in this project.
After five years of continuous operation, change is coming to Monarch Teacher Network - Canada.
Effective today (November 8, 2009), Monarch Teacher Network - Canada will cease operation.
If you have any questions or inquiries about this metamorphosis,
you can contact Monarch Teacher Network at erikm@eirc.org or bhayes@eirc.org
Monarch Teacher Network will continue to support Canadian teachers in their work with monarch butterflies and monarch-related projects. Visit www.MonarchTeacherNetwork.org for more information.
We also want to extend our sincere thanks all the people and organizations who have supported us, including the W. Garfield Weston Foundation, Evergreen and the EIRC.
---
---
Mississauga News article.

Teachers go to butterfly school
---
The meeting took place at Riverside Public School in Port Credit, over 2 days and well attended.
When I heard of it had to attend, if only for one day.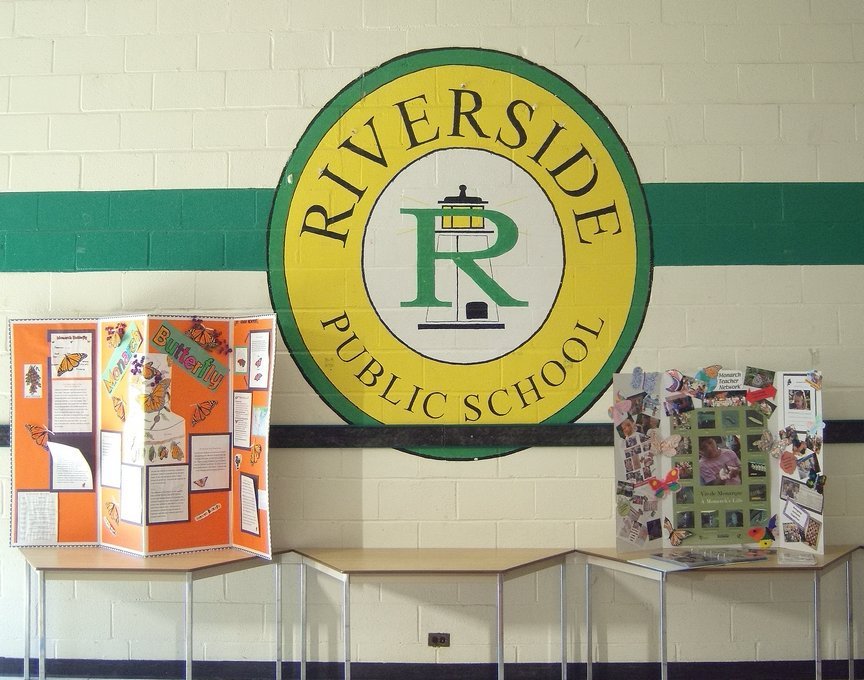 | | |
| --- | --- |
| Ah, where does this lead to? | The door & question. |
| Over views of a very well laid out gym. | More ... |
A very nice Monarch quilt coat.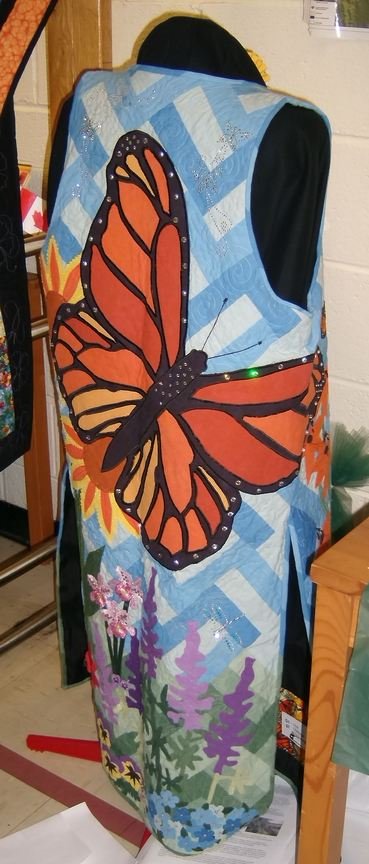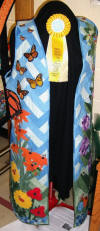 First up was learning to feed
Monarchs




Those in waiting.




The tables were set-out for the different stages of their life.


Small caterpillars.





Molting - caterpillars do it 4 or 5 times, slip out of their skin and pop off their faces.
Between each is call an "instar", so in terms of age, 3th or 4th instar.







The last molt is when the caterpillar turns into a chrysalis.
In fact, the casing that the caterpillar turns into is a chrysalis that is not spun,
it is a skin that hardens into a shell.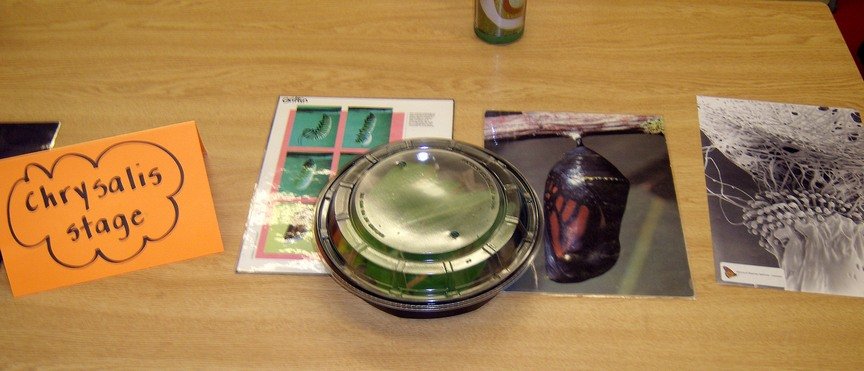 Check out the hooks that the chrysalis uses to hook on to the silk, it hangs from.
Seen this before?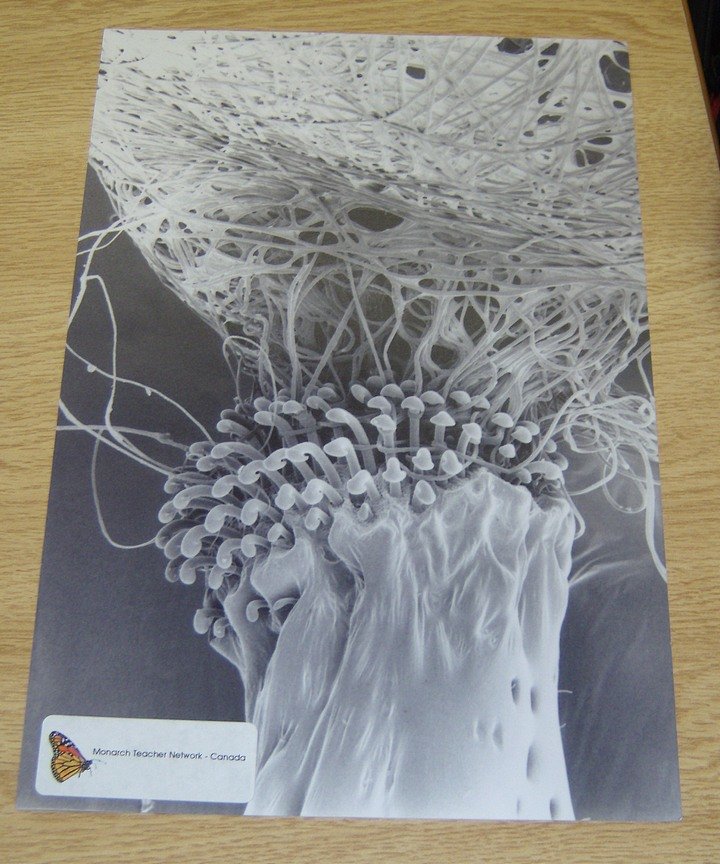 Milkweed.






Those who attended got first hand instructions on how to make Monarch Butterfly enclosures
&
keep their hard work.





The butterfly garden outside.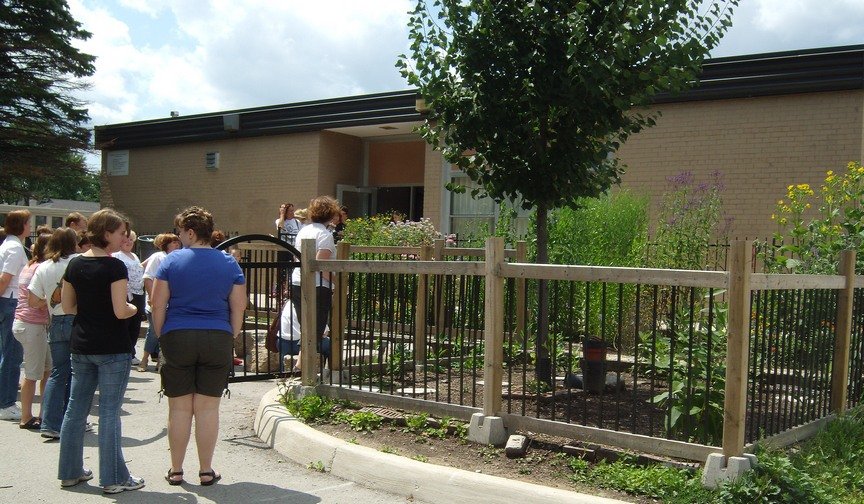 ---
---
---
Home Page - Main Table of Contents - Back up a page - Back to Top
Contact me
---