Canoeing the Culham Trail (Creek)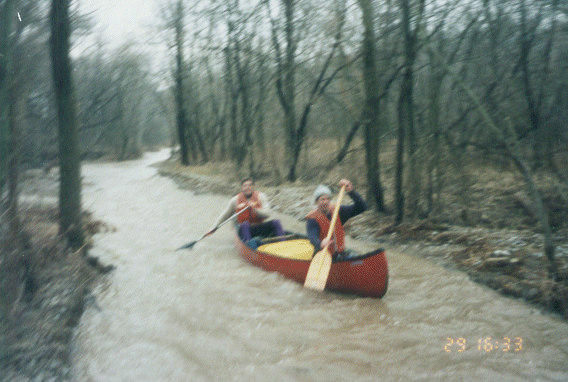 The Culham Trail becomes the Culham Creek
and a fine place to canoe!
*** I Canoed the Culham Trail Tee Shirts can be ordered ***
For years the Culham Trail would has sections of it wash out and have to be replaced, a great taxpayers expense. The City took no notice from those who brought this to their attention, so in 1997 we observe that the Culham Trail had washed out and decided to do something about it.
---
So in Jan. 1997 we started to write letters and take pictures of just how bad, bad really was.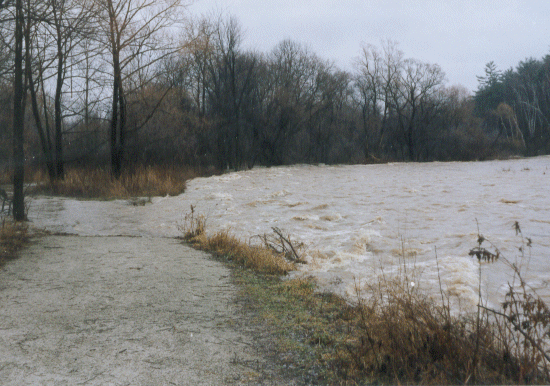 This picture was taken in 1995. At a bend in the Credit River and in the spring floods, the Credit River washes over the banks on to the Culham Trail, seen in the foreground. The Culham Trail is most just a limestone road way that started out as the maintenance road for the sewer pipes that run close by.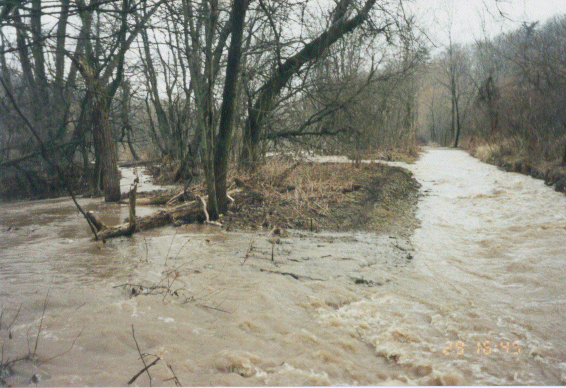 The submerged Culham Trail is on the right of the picture and at the top is where it takes a left and goes along side the Credit River, seen in picture before. The River is to the right and clearly it is pouring on to the Culham Trail from many points and in great volume.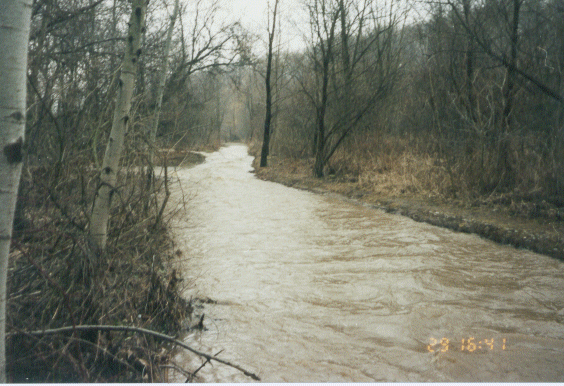 Still farther down the Culham Creek. Showing that it is not a small section being washed away. Remember at this time it was still open to the public!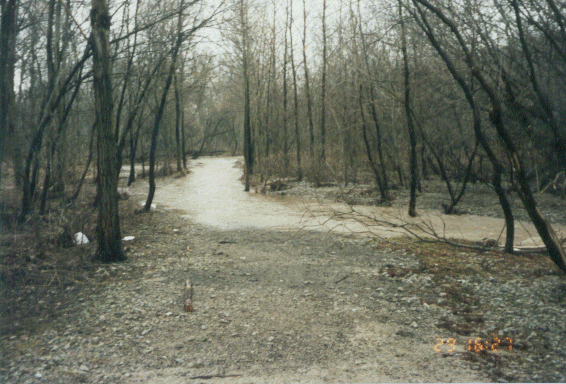 The Culham Trail/Creek takes a jog to the right at the top of the picture to the straight section seen in above picture. Here the Culham Creek is turning into the forest and washing the "Culham Trail" into it. Tons and tons of limestone.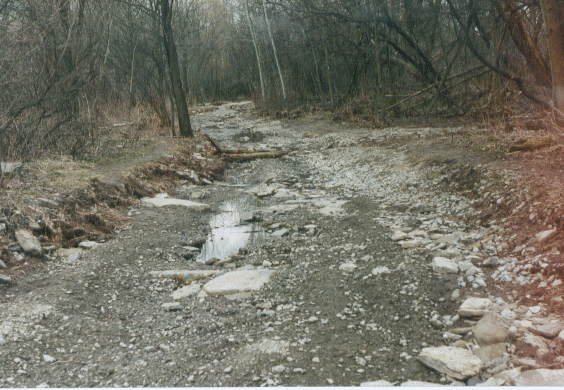 The aftermath, looking south on the straight section. The Culham Trail washed out and it was left open to the public till we complained about the safety hazard it was. Even after the water level had fallen to the point that the Credit River was not washing over the banks, water was seen to be flowing in the Culham Creek. Likely from an underground source.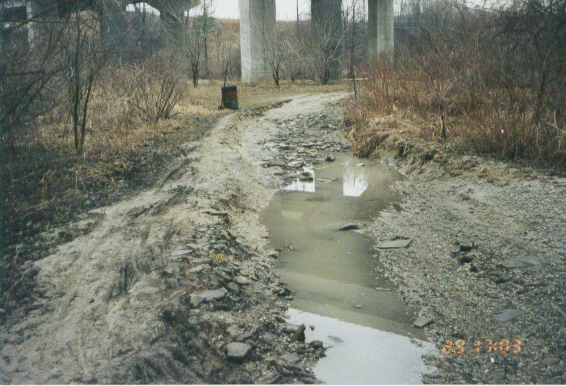 Further north than in the other pictures, in a different section, to show that more than one part of the Culham Trail can wash out in the spring. This just below the 403 bridge. We would like to know just how much these repairs cost taxpayers, years after year but the City is not saying.
Our efforts resulted in the Culham Trail being moved.
Many people call the Culham Trail, Ex-Councillor Culham's legacy. Well I hope it is turns out not to be as costly a liability as it has begun.
---
PLEEASSE SIGN OUR PETITION
It will make a difference!
---
Home Page - Main Table of Contents - Back up a page - Back to Top
---