Donald Barber,
who is he???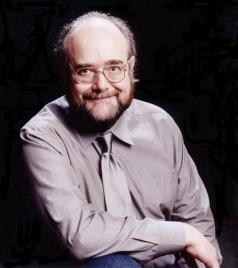 [ photograph by Byron's Photography - 2006 ]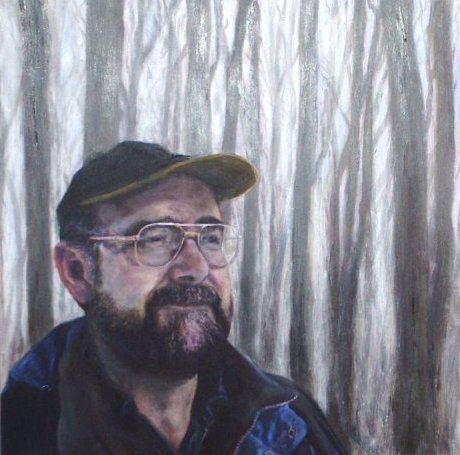 [Oil painting done by Laurie Kallis - 2007]
---
Community Services;

Teaching - Public meettings
---
I am an example of a person who knew next to nothing about their government and how it works, who made the time to learn not only how government works but how to beat City hall. Perchance short on qualities seen by most as the needed skills, (some say grandly unsuited for this undertaking), such as spelling and grammar or good with names and faces. None the less, by shear hard work and the willingness to make sacrifices for the community, the Friends of the Cawthra Bush has been very successful. I try to be plain spoken and to understand the issues and in order to put forward the best solutions. I am a non-political a person who is taking a stand for democracy on behalf of all residents and opposed the "business-as-usual" methods used by the City of Mississauga to force its political will on us.
A lifetime resident of Mississauga and the Lakeview area. I went to Cawthra Park Secondary School. Organized and leads the Friends of the Cawthra Bush, to stop both the City's logging and tree farming of this remarkable forest. Which is a long cherished community treasure and the striping away of our basic right as residents: the right to make an informed choice. I have preferred the academic side of life, reading (history), and learning how things work. I have been involved in rebuilding and designing projects. I have given freely of my time and money researching the Cawthra Bush affair and the general damage being done to Ward 1. I have interviewed seniors in the area to help record our local history for future generations.
A lot more can be said and will in time but if you find little spelling and grammar problems, please note them to me and look past them. After all it is the content that matters.
It has almost been 10 years ago (writing Jan. 2/04 as I launch the new Cawthra Bush web-site), that I held a meeting at the Cawthra estate house and begin this campaign (Feb. 20/94). At which meeting, a number of residents, were elected to represent the residents concerns to the City of the Mississauga. It is almost 6 years later I am the only one of the group still actively trying to save the Cawthra Bush and all that lives in it. Membership after I wrote that has gone up to over 100 and people do help and count on me. Would not want some lawyer (like a developer's lawyer), to think I represent only my self. The evidence does not support that. I am just way past burn out and very tired.

In the last few years have had great success in rising Monarch Butterflies to raise their population levels to help off-set the massive killing of them further south - Flowers with wings are butterflies.

---
---
---
Community Services;

Over the years I have been invited to give presentations and be a quest lecturer at local schools as well as set up the Cawthra Bush display at events for the public to find out the facts about the Cawthra Bush, what the City is doing to it and what the Friends of the Cawthra Bush are doing about it. The displays are simple looking but costly, in case some people were wondering how their membership money has been spent. Usually includes overheads, video and an ever changing section of pictures. However, if you are thinking of doing the same for your group, what we did is likely the most affordable and easy to make. The exact dates of my visits to schools etc., are recorded some where but not handy. There are many more pictures and have visited the schools over the years more than once, so my presentations were more than welcome back. In fact, in May of this year (2006) gave a tour of the Cawthra Bush to students from Cawthra Parks S.S. Environmental Club. She noted to me "Don: Thank you once again for taking us on such an informative and fascinating tour of the Cawthra Bush. WE all learned so much. I am looking forward to discussing how we might be able to incorporate the Bush into our grade 10 curriculum." Over the years I have received a nice collection of coffee mugs and of course other support from thankful students and teachers. Over the years I have become known and respected as the local expert regarding the Cawthra Bush and City hall.

Please note the display of salamanders (a couple could have been Jefferson Salamanders), were done before the laws were changed not to allow, without permit, the capture of Jefferson Salamanders.


Public meetings & gatherings;



At an Environmental gathering - Peel Board of Education.



At the 2003 Halton Eco Festival put on by the Oakville Community Centre For Peace, Ecology And Human Rights (OCCPEHR) www.oakvillepeacecentre.org

There were some Fairy Shrimp at the display to.



At a City meeting regarding its forest management plans for the Cawthra Bush, they allowed me to set up the Friends of the Cawthra Bush's display - a rare event.



At a public meeting I called to up-date members and public in general of events and need for action. The person shown is City staff who were invited to speak, note what is behind the important City document he is holding up - talk about a Kodak moment!



At a Credit Valley Conservation (CVC), Environmental meeting I was invited to.


University of Toronto Erindale / Mississauga;



At the University of Toronto Erindale / Mississauga, set up as part of their Clubs show in a student common area.


Cawthra Park Secondary School;



A group of Cawthra Park Secondary School students after a class I taught. I went to Cawthra Park as my high school, my first year in high school was the first year it opened. So coming back to teach was special, indeed.



June 15, 1999, in to teach a few classes at Cawthra Park Secondary School. Lots of samples, including rat tailed maggots - mmmm maggots.



Same day but more students looking over the display - can you find their usual teachers in these pictures?

Another class and being presented with a coffee mug from thankful students.



The 2006 Cawthra Bush tour for the Cawthra Parks S.S. Environmental Club and we fed the mosquitoes too.





Zoom in on - the Sept. 13 2006, Cawthra Bush tour for Cawthra Parks S.S. teachers.



Cawthra Parks S.S. teachers take closer look at evidence of one of Cawthra Bush's unique creatures, can you guess what it is?
If not try here.


St. Pauls Secondary School;



At St. Pauls Secondary School.


Gordon Graydon Secondary School;



Think this one was at Gordon Graydon Secondary School, anyone know for sure?




Twice, I have addressed most of the students at Gordon Graydon Secondary School, in both of its auditoriums.

Allan A Martin;



This is very interesting, a couple enterprising young girls had me as a part of their science project. Never been a part of someone else science project before. Afterwards they returned me to the wild unharmed.



One young student appears shy beside the meat-eating Jefferson Salamanders.


Neil C Matheson;



Set up in the Neil C Matheson library and classes were brought in.

Port Credit Secondary School;



At Port Credit Secondary School, set up in the hall way for passing students to view the display.



The Port Credit Secondary School Environmental Club set up a table for its students to sign a petition banner - to help Save the Salamanders.



Set up in the hallway at Port Credit Secondary School, beside them.



The Save the Salamanders banner being presented to Mississauga City Council - takes courage to stand before the Queen of Sprawl and challenge her actions.




The bulletin board the Port Credit Environmental Club set-up to note their presentation of the petition banner to Mississauga City hall and what the Friends of the Cawthra Bush are doing.
---
---
Home page - Main Table of Contents - Back up a Page - Back to Top
---