This is a scanned copy of the details on sheet make for the OMB submission, Feb. 10-04. It details concerns about Moldenhauer Developments new (2004), site-plans. If it is hard to read then try magnifying it in some how as it was stored in a large enough file to be read. The whole sheet.
---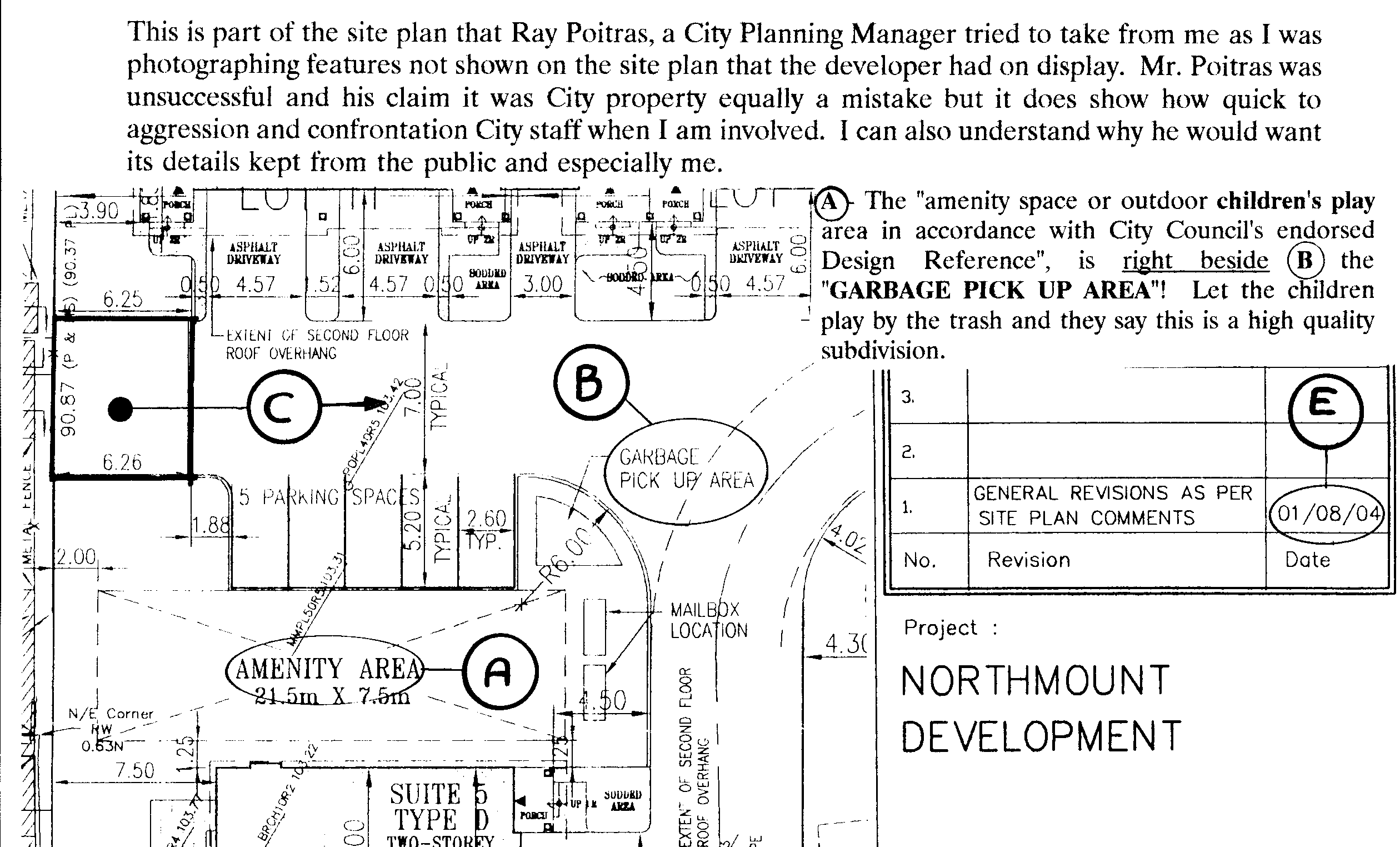 ---
PLEEASSE SIGN OUR PETITION
It will make a difference!
---
Home page - Main Table of Contents - Back up a Page - Back to Top
---