PHOTO PAGE
FOR THE
WALLED GARDEN
An English Style Kitchen Walled Garden
---
The photographic proof that the City was violating the Ministry of Natural Resources directions and was removing Jefferson Salamander habitat;
Below is a drawing of what took place where, as well the lay out of the Walled Garden.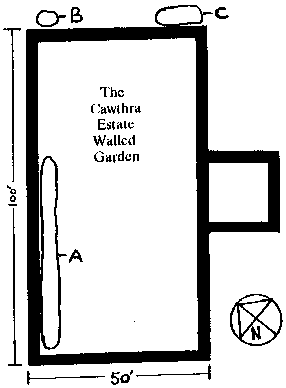 A - Where the last standing wall of this Walled Garden was knocked down to,
Dec. 21 2000. (Which was hidden from the public). This pile of bricks was the only
bricks the Ministry of Natural Resources advised the City of Mississauga that
it could safety removed without removing the necessary animal habit. It should be
noted that if the City really cared, they would not have removed any bricks.
The FCB & CRRA has asked the bricks to be returned and the City ignored the
request.
B - Mar. 20 2001, this is where I saw the lady working when I first came on to the site.
C - Where the workers were photographed working after I was banned from the
Cawthra Bush.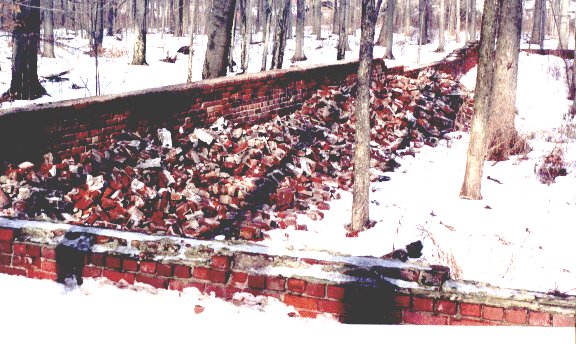 Above - after Dec. 21 2000. How the City of Mississauga regards its rare built heritage that Mississaugans care about.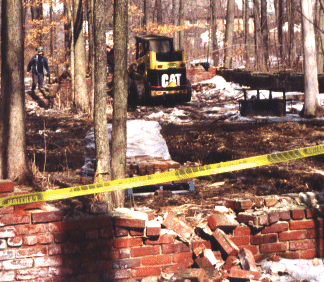 Workers in area C. Removing bricks, loading them into Bobcat scoop.
Below is what the last standing wall of the Walled Garden looked like in the summer of 2000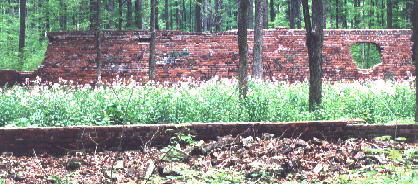 Photo from 1994, taken from in a tree. The City made no effort to protect the Walled Garden from kids knocking it down one brick at at time. Not even a sign to say how special and rare the Cawthra Bush Walled Garden was. I have called the police on those who were knocking the wall down but no one was caught. It did slow down the process for a while.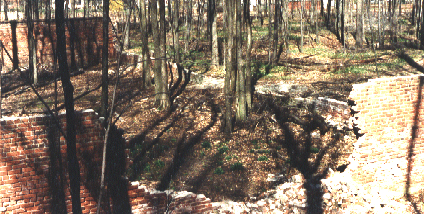 The way the wall was 1989 etc;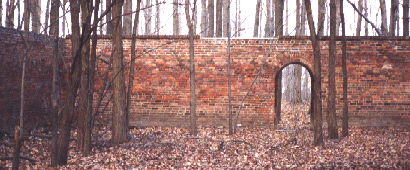 The arched door ways were very beautiful and one picture of them won second prize in a local photo contest. Pictures by Laurie Kallis.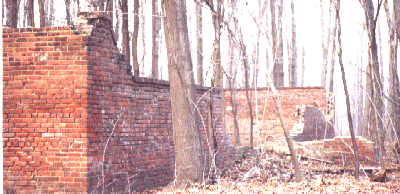 The wall that faced south was lower then lower then the other walls. Part of the work room built on the south side can still be seen.
Safety and the death trap called the Lakefront Promenade Park;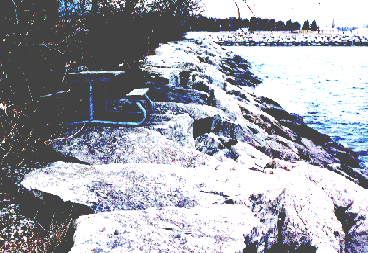 The City called the Walled Garden a safety hazard but anyone looking at what the City built as a part of its lake front park can see just as much or more of a safety hazard to the public.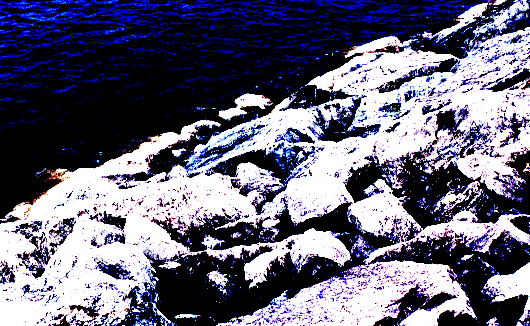 When these rocks are wet, they are slippery. Slip and fall, you can easily break bones and could even be knocked unconscious and drown. For a City that claims to care so much about peoples' safety, there is no fence or even warning sign.
The word is HYPOCRITICAL!
---
PLEEASSE SIGN OUR PETITION
It will make a difference!
---
Home page - Main Table of Contents - Back up a page - Back to Top
---