---
The
Barber's Butterfly Banquet.
Officially, the first Internationally Certified & Registered
Monarch Butterfly Migration Waystation in Mississauga
- in fact - for all of PEEL!

(Made possible by Mississauga Community Support.)

Bed - Breakfast & Babies
---
The general Monarch Butterfly section.
Flowers with Wings
are
Butterflies
---
This was a long time coming by way of effort, raising Monarch Butterflies,
Community support & money.
All those who have helped and planted Butterfly Bushes I am very thankful to.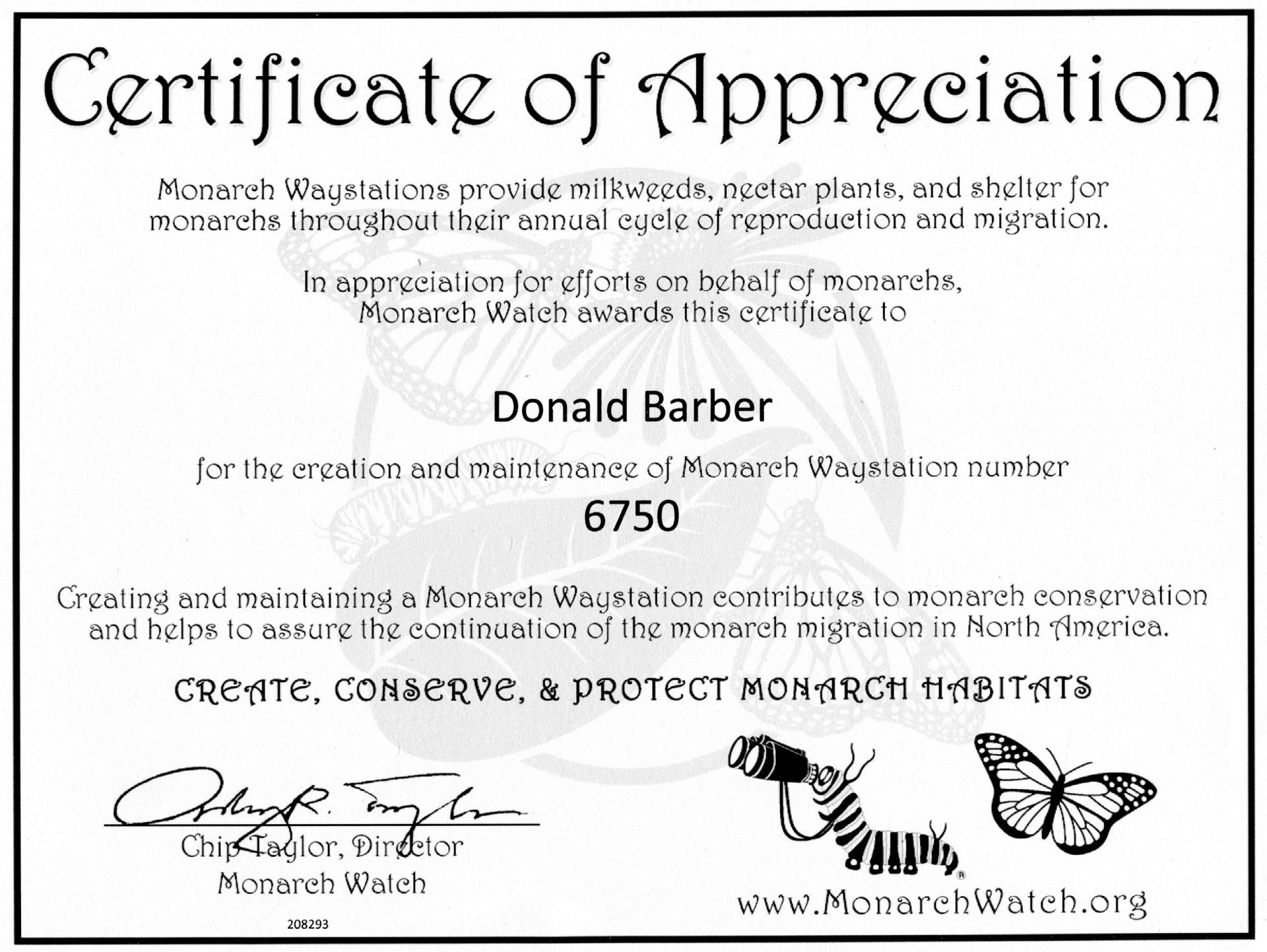 M o n a r c h W a t c h - http://www.monarchwatch.org/

---
How to make a Monarch Butterfly garden
&
get Butterfly Bush!

Thanks to Mississauga Community Support.
---
The sign that Monarch watch sells to people who have made the grade with their butterfly garden is the center one in my orange sign.
This bigger sign to explain things more & note that recycling has helped pay for this.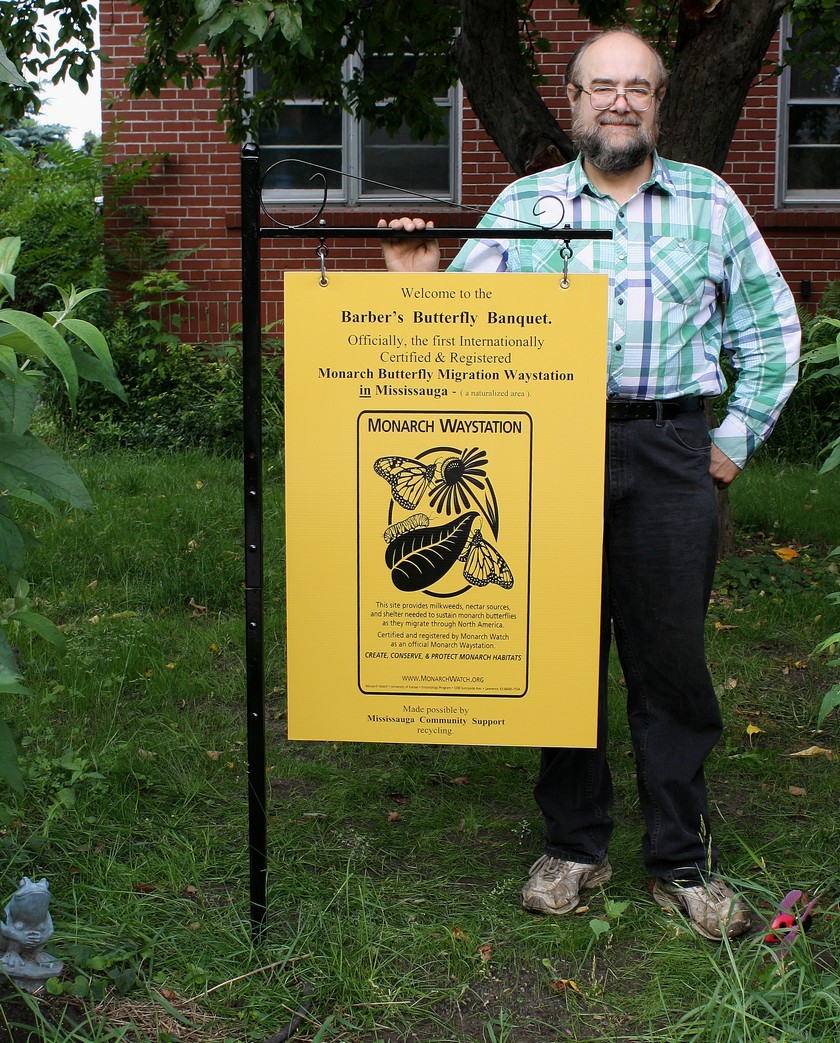 The below lists are from the Monarch Watch web-site, listing all the cities where there are Monarch Butterfly Migration Waystations. Brampton & Caledon, the other two cites in the Region of Peel list no Waystations sites.
July 2013




---
---
---
Home Page - Main Table of Contents - Back up a page - Back to Top
---