Saw-Whet Owl
at the
Cawthra Bush
---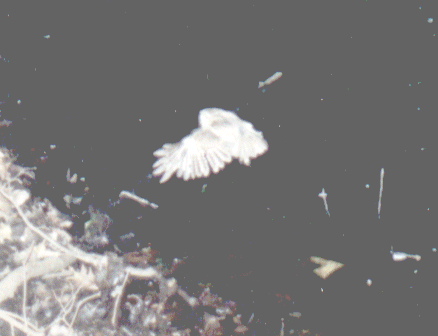 Comments: The Saw-Whet Owl in these pictures was chanced upon at night and these pictures were taken in total darkness. I just walked up to the pond in the Cawthra Bush, to take pictures of the night life and this was the only time I have seen any owls in the Cawthra Bush. Others have seen much more even a great horned owl nesting. It appeared to be having a drink.
Details:
Date: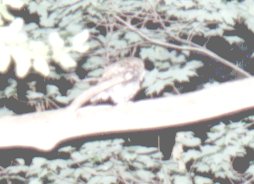 Comments:
Details: Same night & owl. Very luck that it flew into a tree right by the pond and let me take another picture of it.
Date:
More about this owl at; http://www.on.ec.gc.ca/wildlife/wildspace/intro-e.html
---
PLEEASSE SIGN OUR PETITION
It will make a difference!
---
Home page - Main Table of Contents - Back a page - Back to Top
---